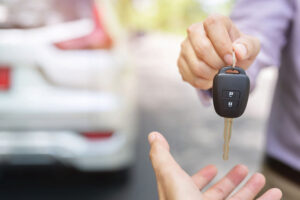 Everyone loses their keys at least once in their lifetime. Whether you misplace your keys for a few minutes, or you can't find them for a few days, there are simple solutions to solve and avoid the problem in the future.
Here are some tips on how to solve the situation and even prevent it from happening again down the road.
Key Trackers Help You Find Your Missing Keys
One of the best preventative solutions for losing your keys is purchasing a portable key tracker. These can attach to your key chain for your house keys or car keys. Using your phone has the finder, you'll be able to track down your missing keys.
Always Know Where Your Spare Keys Are
It's important to always have a set of spare keys. Of course, there are situations where you may not be able to reach your spare set of keys, but even so, it's beneficial for you to have them in places where you know.
For spare house keys, keep them hidden outside your home in a location that only you know. If you can't find your primary set of keys, you at least can get in the home with the spare set of keys.
For spare car keys, this is a little tricky. You could keep a spare set always when you go out, but this seems like too much. One solution is to have a close friend or loved one keep the spare set or go grab them at your home if you get in a tight situation out on the road.
Professional Emergency Locksmith Service
One of the best solutions to go with is contacting a professional emergency locksmith service like Ability Lock & Key. Our mission is to get you back into your home or vehicle in minimal amount of time. We can also provide you with professional key replacement in your time of need.
If you are in a tight situation where you've been locked out of your car or home, or you have misplaced your keys and need a new set for the time being, don't hesitate to reach out to us. Contact Ability Lock & Key at 336-407-1586 today or visit us online to learn more!