"Check out our recent reviews" Also feel free to leave a review on the outlet of your choosing!
Based on 39 reviews

Professional Locksmith in Winston-Salem, NC – Licensed & Insured
It's a tale as old as time: You're in a huge rush, you reach into your pockets or purse only to find your keys are gone. It can even happen to homeowners. One day you might be looking to get into your abode only to find that your keys are not where you need them to be when you need them the most.
Keys are easily lost or locked in your vehicle or home, which is why it's important to have a reputable, go-to source for all your locksmithing needs.
Here for all your Professional Locksmith Needs
Fear not when it comes to being locked out. Ability Lock & Key knows perhaps better than anyone how frustrating losing your keys and being in a lockout situation can be. We promptly spring into action while other services might make you wait for hours. Nobody has that kind of time. Our mission is to get you back into the into your home or vehicle as soon as possible, instead of having to wait with your life on pause.
Ability Lock & Key understands the urgency of these emergencies. Our team is ready to respond to any event involving lost keys.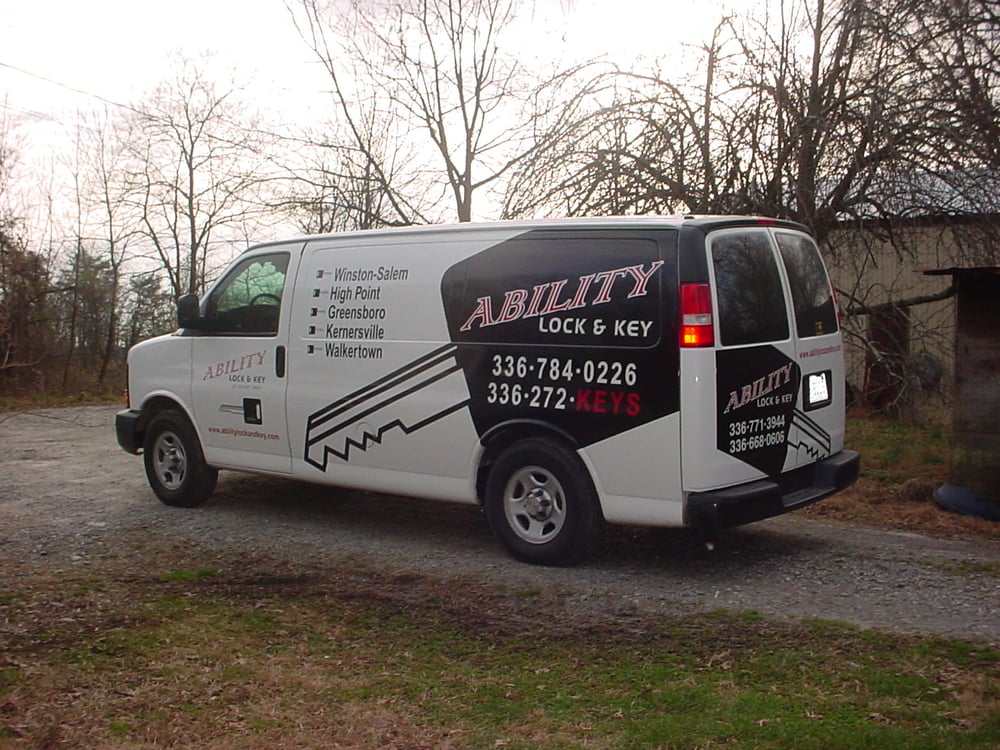 A Long Track Record of Success
We've been helping customers get out of sticky situations since 1999. Our company is a family-owned business providing mobile locksmithing services in Winston-Salem, NC as well as its surrounding communities.
We provide a wide variety of services which include, automotive/vehicle lockout assistance, car door or car trunk unlocking, car key replacement, auto re-keys, and much, much more.
Contact Ability Lock & Key Today!
With over 20 years of experience in the industry, there's not much we haven't seen. We put our unparalleled expertise to work for you during your time of need. Contact Ability Lock & Key today for expert locksmithing services in Winston-Salem, NC.