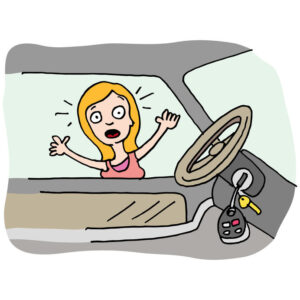 Getting locked out of your home, business, or even your vehicle can be a real pain. It's also one of the most frustrating things to happen, especially if you're heading out somewhere or you're in a hurry. If you're in the Kernersville, NC area, you don't need to worry. Ability Lock & Key is at your service!
How Can Our Emergency Locksmith Services Help You?
One of the biggest benefits of reaching out to us is the fact that we're here 24-hours. We can also come to your location and ensure you get back into your vehicle, home, or business in no time.
Automotive Locksmith Services
When you lock your keys in your vehicle or you lose them without knowing where the spare keys are, our mobile locksmith services will be there for you. We'll be able to safely get you back into your vehicle. If you need a spare key made, we can do that as well.
Locksmith Services
Imagine driving home or to your business just to realize that you don't have the keys on hand. It may even be too far to drive back home. If you need a service to come replace your keys, we'll be there in no time.
The Benefits of Using a Locksmith Service
It's important to choose a trustworthy locksmith to get you out of a bad situation of losing or misplacing your keys. An emergency locksmith service will help you to solve the problem within a little amount of time. When you're in a jam, you never want to waste much time because you may need to be somewhere.
At Ability Lock & Key, our job is to replace your keys, get you back into your car or home, and ensure that you don't have to worry about these situations again. Contact Ability Lock & Key at 336-407-1586 today or visit us online for more information!