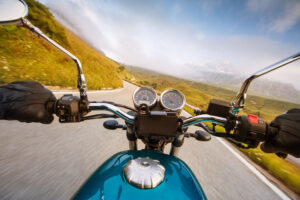 Spring is here, which means that the summer weather is quickly approaching for us to enjoy. Many motorcyclists are eager for the warmer weather, so they can get their bikes back out on the road. One thing to think about is making sure that you don't lose your motorcycle keys. Having to ditch your motorcycle in a place for a long period of time can give many bikers anxiety.
If you are in a situation where you lose your keys, don't panic, Ability Lock & Key will be there to help!
Emergency Motorcycle Key Generation
At Ability Lock & Key, we can offer our key generation services for motorcyclists. If you have lost your motorcycle keys, just give us a call, and we can come out to your location to generate a new key for you in no time. This is the easiest way to solve the issue of lost keys if you're out somewhere.
Obviously, no one ever wants to think about losing their keys, so it's beneficial to take preventative measures in order to not lose them.
Ways to Make Sure Your Keys Are Never Lost
Even with your car keys, it's never a good idea to set them down, especially if you're out at a restaurant, bar, or commercial store. Purchase a carabiner or something to hook your keys on your pant's belt loop. You'll always have your keys on your body at all times ensuring you won't lose them.
If you're a motorcyclist traveling longer distances, you can also carry a backpack or other bag. When you park your bike in a spot, make sure to place the keys in your bag, so you know where they are.
Always Choose Ability Lock & Key
We understand why people hit the panic button when they cannot find their keys, especially if it's a set of motorcycle keys. Your bike is your passion. You won't have to worry about getting a ride from someone to go and grab your spares, or even leave your bike overnight in a place you don't want to leave it.
Contact Ability Lock & Key at 336-407-1586 or visit us online for more information about our emergency locksmith services and key generation.