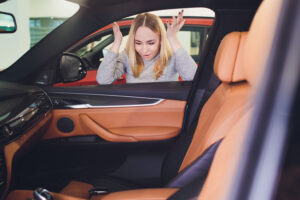 Getting locked out of your car in the summer can be just as bad as at would in the winter season. Even though the temperatures are much warmer, you can still be in a panic when this happens.
Here are some tips to preventing a car lockout this summer season:
Keep a Spare set of Keys in Your Purse, Wallet or Home
It's important to know where your spare set of keys are. You can always keep a spare set at your home or in your purse if you do end up getting locked out of your automobile. If you're not home or away from your spare set, make sure to call family members or friends to see if they can help to get the spare set to your location.
Use Your Key Fob
Most newer models of cars come with an electric key fob to unlock and lock your car. Get used to using this tool, which will ultimately help you from never locking your keys in your car. This is one of the best things that can help prevent a car lockout from happening to you.
Always Know Where Your Keys are
Train yourself to always put your keys on your belt loop or in your purse. Before you get out of the car, check your belongings on yourself. If you have your phone, wallet/purse, and keys, then you're good to go. You can purchase a carabiner to keep your keys attached to your pants in case you have a tendency of losing them.
Reach out to a professional mobile locksmith company!
At Ability Lock & Key, you'll never need to panic anymore if you experience a car lockout. In the summer, you may be always on the go with plans and other activities with friends and family. It's frustrating when you're trying to get somewhere, and you experience locking your keys in your car.
If you have this experience, don't hesitate to reach out to us. Contact Ability Lock & Key at 336-407-1586 today or visit us online for more information about our emergency locksmith services! We will come to your location and get you back into your vehicle in no time.