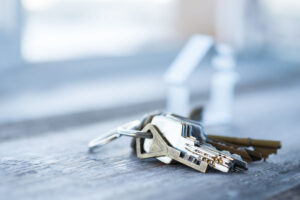 Losing your keys, whether it's your car keys, house keys, or keys for any other locks is never good thing. It causes stress and panic, especially in a tight situation. We have nightmares and stories over lost key situations, which we'd like to eliminate in the future. The best deterrent for these types of situations is to never lose your keys. Well, this isn't going to happen, but there are ways to decrease the possibility of losing your keys.
Here are some ways to eliminate the loss of your keys
House Key Rack
A very simple and easy solution is to buy or make a key rack for your home or apartment. The key here is to remember to always put your keys on the rack whenever you come home. You will always know where they are if you put them on the key rack each time when coming home from being out.
Electronic Trackers
As new technology develops each day, there are items to allow you to track your keys. There are plenty of trackers that are reasonably priced that will attach to your key ring to allow you to know where your keys are at all times. Key trackers can make life much easier and less stressful if you do lose your keys, but electronics aren't for everyone.  
Always Have Your Keys on You
This is one solution that can work, but when you are home, you don't always want to be sitting on your keys. For those who need to know where their keys are at all times, this could be a solution for you if you don't want to purchase and other tools to help you out.
Now, all of these tips can help you to decrease the possibility of losing your keys, but we all know that it doesn't eliminate the possibility completely. One of the best solutions when you lose your keys is to call a professional and efficient locksmith like Ability Lock & Key. We will come to you if you're in a tight situation to unlock your car, replace your keys, and get you on with your day without wasting anytime.
If you're in a tight situation with lost or misplaced keys, contact Ability Lock & Key at 336-407-1586 today or visit us online for more information!